Having a tremendous amount of legal experience and talent, Maag Law Firm, LLC is dedicated to upholding the law and defending your rights. We focus on you. Count on us to be your champion and provide you with the solid legal representation and counsel you deserve.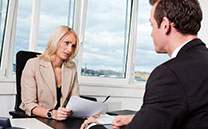 Personal injuries, being defrauded, broken contracts, these are all kinds of civil litigation. At the Maag Law Firm, LLC, we handle many kinds of civil cases, and have a proven track record of results in both Illinois and Missouri.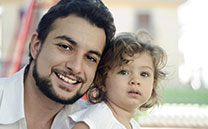 A criminal charge can be both embarrassing, and haunting. Everyone is entitled to dilligent representation if charged. The Maag Law Firm, LLC, has substantial criminal law experience, and a proven track record actually trying criminal jury trials to verdit, with multiple aquittals.
Second Circuit Court
Panel finds 'evidentiary errors' steering the court to order a new trial. [More]
Supreme Court Weighs In
With a lengthy dissenting opinion regarding a 2005 state's rights case ... [More]
Asked & Answered
Earlier in the year, one of the most prominent local businessmen and ... [More]
" Words just can't express how much I appreciated the way Troy and your law firm handled my case. I literally thought I was lost, but you came along and helped me piece my life and family back together. "
Tracy L
Human beings make mistakes. Judges are human beings. Thus, judges sometimes make mistakes. When they do, an appeal may be in order. We have handled, and won, appeals all the way to the Illinois Supreme Court.